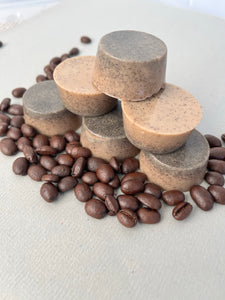 Mini Coffee and Chocolate Soap
Regular price
$2.00
$0.00
Tax included.
A moisturising Shea Butter Soap infused with Coffee Grinds and our heavenly chocolate scents. 


The ground coffee can rid the skin of dry, dead cells and restore it to a more radiant and smooth appearance. Coffee, by stimulating blood flow, improves circulation and consequently the appearance of the skin! So why wouldn't you use it 
These Minis make a perfect travel size soap to take away with you.